Top tooth care tips from your Smile Concepts hygienist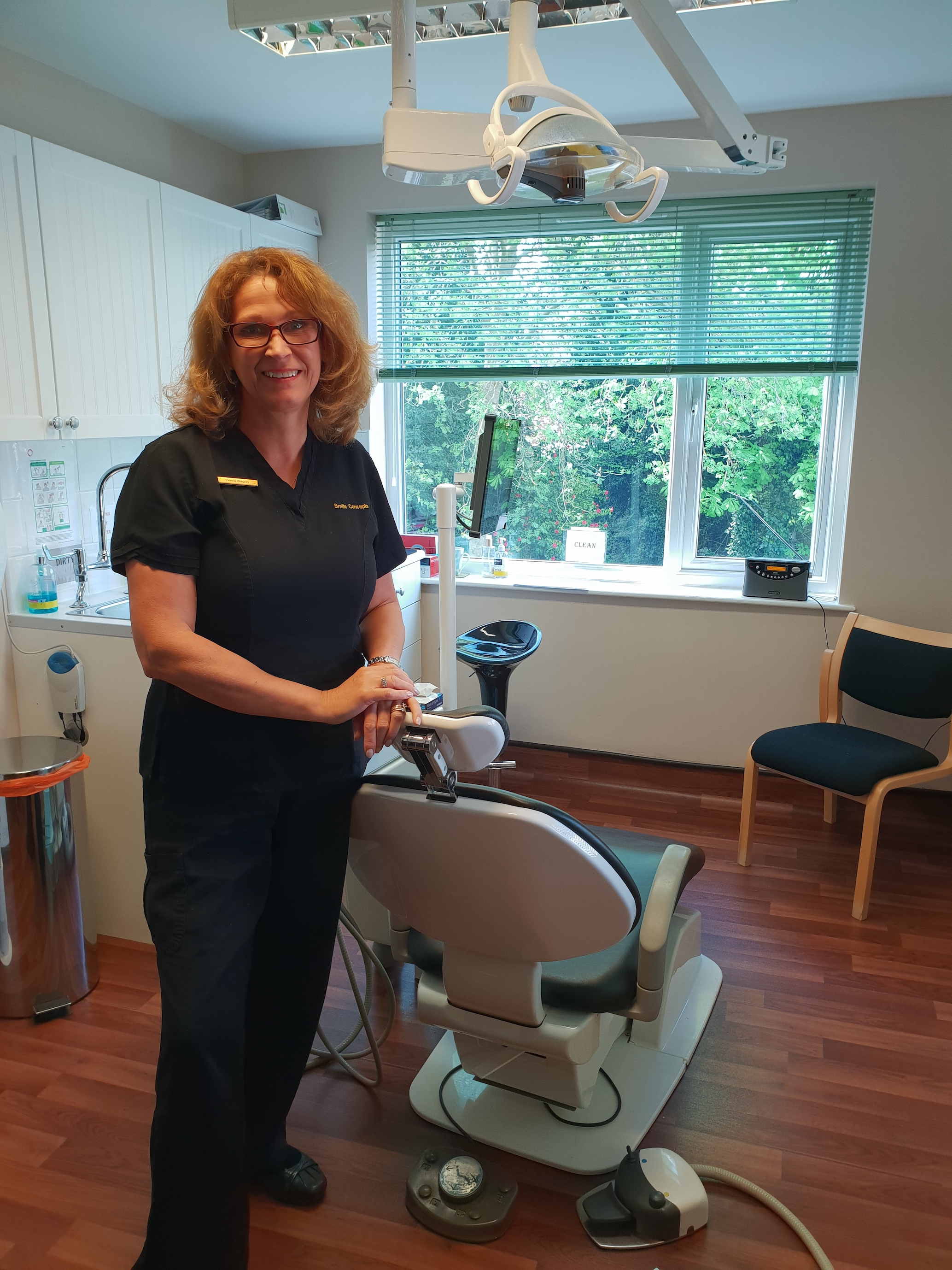 Smile Concepts hygienist Yvonne Gregory has over 20 years experience so she is the perfect person to give advice on keeping your teeth clean and which are the best products to use.
"Using a small headed toothbrush with a compact head of nylon bristles, we recommend that tooth brushing is carried out twice daily – once in the morning and last thing at night.  The amount of toothpaste should be no bigger than pea size.
It is recommended that a dry brush should be used (no putting the brush under the running tap).  A good fluoride toothpaste is always recommended.
Tooth brushing should be carried out on the inside, outside, and biting surface of all the teeth present.  Angle the brush head towards the gum line so that the filaments reach the gum area.  Brush with light pressure and small movements.
Our toothbrush recommendation
We highly recommend an electric toothbrush.  Increasing technology has evolved electric toothbrushes to the point where Bluetooth will connect the brush to an app on your mobile phone that will inform you how well you have brushed. Most electric toothbrushes have a pressure sensor and automatic speeds.
Oral B is our practice choice and the Pro 4000 smart series is our recommended brush.
Interdental Cleaning
Alongside your general toothbrush, interdental cleaning is a must.  Most gum disease will start in between your teeth where the area is less stable.  Your toothbrush cannot reach this area.  Floss is our first choice and at the practice we sell glide floss picks which are ready-made flosses and are easier to use than traditional floss from a canister.  
If your spaces are larger we recommend Tepe brushes but it is important to use the correct size for each space.  Use every day, even if the gums are sore or bleeding.  A brush the right size should fill the space and present some resistance when inserted but should not be forced into the space.  Move the brush gently backward and forward a few times and look in the mirror to help guide you."
We sell a range of products at the practice with manual toothbrushes starting at £2.80, floss picks £5.50 and Tepe interdental brushes from £3.60.
If you have any concerns about your oral health or would like to book a hygienist appointment please get in touch with our reception team on 0121 705 2705
For more detailed information on interdental care read  our guide to interdental brushing.