Simply Health (Denplan)
Denplan Essentials
Denplan Essentials is an easy budgeting plan that covers you for the foundations of your dental care, helping to stop problems before they start. This plan covers you for your regular check-ups and may also include a scale and polish or hygienist appointment, depending on the dentist you choose. Your plan will also include worldwide dental injury and dental emergency cover (Denplan Supplementary Insurance).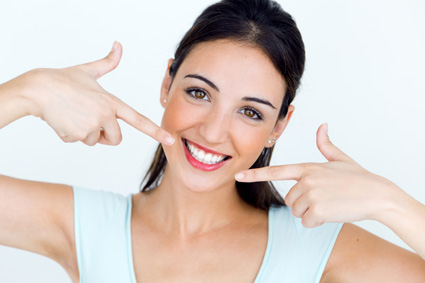 Denplan Essentials gives you:
✔ An easy way to spread the cost of your routine dental care and preventive
advice
✔ Supplementary Insurance, to provide worldwide cover if you have a dental
injury or dental emergency
Routine preventive care from your dentist which includes:
✔ Check-ups (up to contract maximum)
✔ Scaling, polishing and other hygiene treatments (up to contract maximum)
✔ Preventive dental advice
✔ Dental x-rays
✔ Any additional treatment specified as included in your contract
Denplan Essentials does not cover:
✘ Restorative dental treatments including fillings, crowns, bridges or dentures
✘ Laboratory fees and prescriptions
✘ Any treatment excluded by the dentist in your contract, which is then
payable by you to the dentist
✘ Referral to a specialist or specialist treatment
✘ Treatment carried out by someone other than by your registered dentist,
except when you need emergency temporary dental treatment
✘ Orthodontics, implants, cosmetic treatment
✘ Sedation fees
Find out how Denplan can help you save money
Speak to our team: 0121 705 2705
Q What is Denplan Essentials?
A Denplan Essentials is a dental maintenance payment plan. It helps you spread the cost of your routine preventive dental care as specified by your dentist. The plan includes worldwide dental injury and dental emergency cover (Supplementary Insurance) and access to Denplan's 24-Hour Worldwide Dental Emergency Helpline for support and dental advice.
Q What if I need restorative treatment – is this covered by Denplan Essentials?
A No. Any restorative dental treatment needed will have to be paid for separately (e.g. fillings, crowns or bridges), unless your dentist chooses to provide additional treatment as part of your contract. The practice team will be able to let you know your dentist's treatment fees.
Q How much does it cost?
A As the dentist sets their own fees, they will be able to give you an indication of the price you'll pay. It will depend on the amount of care you need. Please note that there is a one-off registration charge of £15 on joining.
Q When will my Denplan Essentials contract start?
A Your dentist will agree a start date for your Denplan Essentials contract with you. This date will always be on the first day of the month.
Q Are there any discounts available?
A There may be discounts where more than one member of a family (or group) is registered with any Denplan dentist at one practice, the following discounts may apply:
Two family/group members – 5%
Three family/group members – 10%
Four or more family/group members – 15%
Please note: to qualify for discount all payments must be collected using a single Direct Debit. All correspondence will be sent to the address of the person who pays for the dental payment plans.
Q Who am I in contract with?
A For the dental care you receive under Denplan Essentials you are in contract with your dentist. For the Supplementary Insurance element you are in contract with Simplyhealth Access and you are in contract with Denplan for the Denplan Insurance Services.