Composite Bonding
Benefits
Modern dental restorations are much more conservative and less destructive to the original tooth structure than older methods – sometimes restoring teeth with composite bonding can involve NO drilling, plus none, or minimal tooth removal. This can help to protect the nerve tissue at the same time.
Alternatives such as veneers or crowns involve preparation and removal of tooth tissue – this can be as much as 60% removal of the tooth for crowns. We are constantly looking for less destructive procedures that have good cosmetic results, and have the same longevity as porcelain veneers and crowns.
Composite Bonding Front Teeth
This dental procedure can be an ideal way to restore diseased or broken down front and back teeth, and address cosmetic concerns such as worn or crooked teeth.
Bioclear anatomically shaped matrices allow to recreate the correct emergence profile and anatomy of the tooth. The composite injection-overmolding process is then used to restore the front teeth.
Edge and Teeth Bonding for Gaps
Many patients enquire about composite bonding for the treatment of Black Triangles, or after orthodontic treatment when sometimes the shapes and edges of the teeth are uneven.
Using a special technique, the diastema and gaps in teeth can be corrected and fixed, improving both the integrity of the gum and the appearance of your smile.
Composite Bonding Before and After
The Traditional Type
This method adds colour matched acrylic resin material to the teeth in multiple small layers. The composite is then shaped and polished. Traditional bonding allows the restoration to match the natural shape, colour and characterisation of the teeth.
It is suitable for restoring minor damage or gaps in teeth.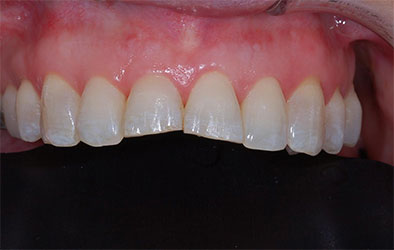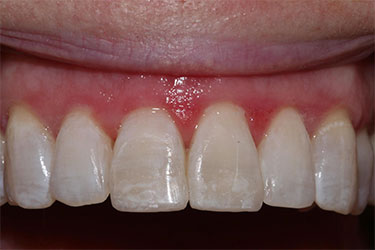 The Bioclear Method Type
The Bioclear dental treatment is a unique method that removes bacteria from the surface of the tooth, then utilises injection-moulding of the composite into anatomically shaped Bioclear matrices. It's literally shrink-wrapping your tooth, resulting in seamless, smooth and leak-free fillings and veneers for both front and back teeth.
Bioclear provides highly aesthetic, well adapted, anatomically shaped anterior and posterior composites with excellent longevity.
The typical longevity of a traditional restoration is 3-10 years. When performed correctly the Bioclear treatment can last 10-15 years or more.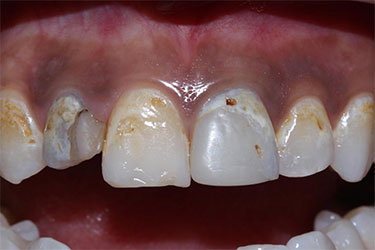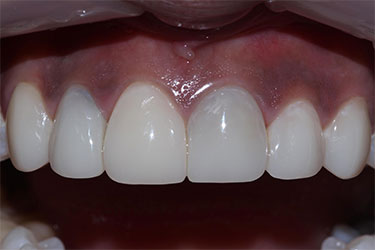 Due to the injection moulding Bioclear can be suitable for minor treatments as well as the restoration of heavily broken down or worn teeth.
Thanks to the Rockstar Polish, Bioclear can provide a superior shine that can rival porcelain restorations.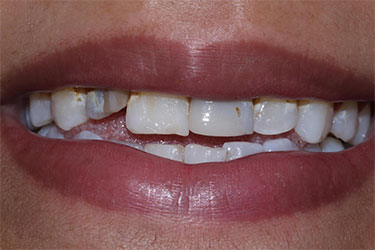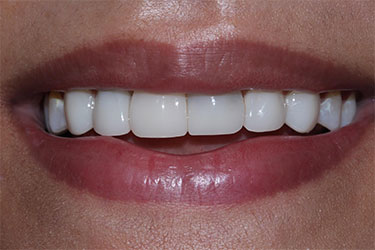 Composite Bonding Cost, Prices and Finance
The price of your composite bonding teeth restoration is directly related to your needs (edge, chipped tooth, front teeth, gaps). See our complete dental treatments cost. Plus, for composite bonding finance with 0% interest, see our dental financing page. Please get in touch to book your free consultation.