Direct Access: You can now book dental hygiene appointment with our Dental Hygienist/Therapist
Dental Hygienists and Therapists provide scale and polish treatments to ensure your teeth and gums are thoroughly clean. If appropriate, they can apply preventative treatments to help keep your teeth strong. Some of the treatments available include the following:
Scale and Polish treatments
Applying preventative treatments to help keep your teeth strong
Treatment of gum disease
At Smile Concepts we are delighted to inform you that your will receive the highest standard of care as our hygienist/therapist are able to use the amazing EMS Airflow Master Perio, which has been specifically created for sub & supragingival prophylaxis, removing biofilm from natural teeth and implant surfaces. It combines the two technologies in one – Air-Flow using the well known Original Air-Polishing Technology and the Perio-Flow Technology that allows safe subgingival treatment.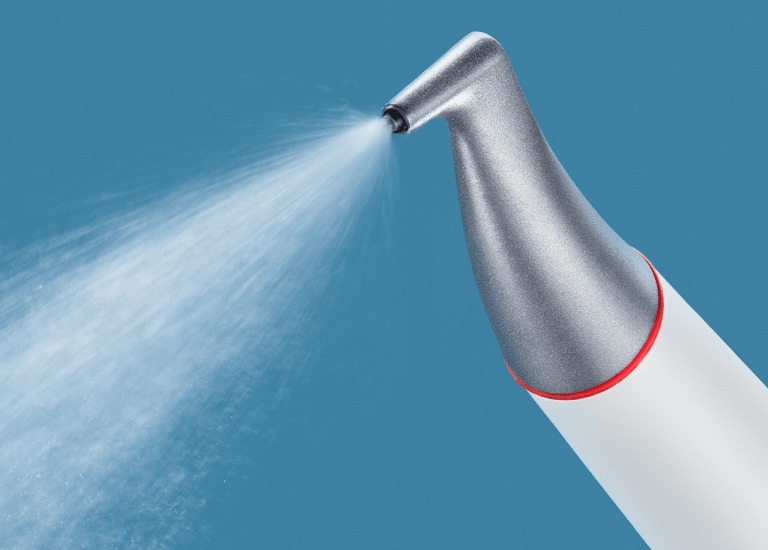 How does Direct Access work?
Our Dental Hygienists and Dental Therapists are permitted to treat patients without a prior examination by a dentist. This means that we can now welcome patients who only want to see our Dental Hygienist without having to register with the Dentists and have an examination beforehand. If our Dental Hygienist or Dental Therapist feel that you would benefit from a dental examination by a dentist, you will be advised of this.
If you would like to book an appointment directly, or would like to ask any questions or queries regarding direct access, please get in touch with the practice for more information.
The advantages of direct access to oral hygiene:
preventive dentistry is all about helping you, the patient, be in control of your own oral health
there's no one better to point you in the right direction and help you get to grips with those interdental brushes
problems gums respond to regular care, and the therapist can help you to monitor progress
if you're planning expensive restorative treatment, your therapist will ensure your mouth is healthy before you begin so the treatments will be worthwhile and long-lasting
therapists play an important role in building confidence, especially with children and nervous patients
Please note: an appointment via direct access to your dental therapist or hygienist is not an alternative to seeing the dentist on a regular basis. Rather, it's a valuable addition.
The GDC states:  "Hygienists and therapists practising under direct access are not expected to make a diagnosis beyond their scope of practice. They should refer to a dentist (or other relevant healthcare practitioner) when they identify areas of concern or when treatment is required that is out of their scope of practice."
Initial Direct Access Appointment will take approx. 40 mins so that the Hygienist/therapist take undertake a thorough assessment of your gum (periodontal) health.
Initial appointment £75