Anti-Wrinkle Treatment
Sharon Hassall is our director of Facial Aesthetics and specialises in this most popular non surgical facial treatment here at Smile Concepts, in Solihull, Birmingham.
Excessive contraction and activity of the muscles of facial expression can lead to the formation of lines and wrinkles, especially in the forehead and around the eyes (crows feet).
The procedure works by blocking the release of the substance (acetylcholine) responsible for nerve impulses which cause muscle contraction. By injecting into the affected area, the muscle responsible for wrinkling become less active giving the face a more refreshed appearance. The skin become smoother and some ageing marks may even disappear.
Initial effects can be felt within 48-72 hours with the maximum effect reached in about two weeks. A review appointment will be arranged for two-three weeks after the procedure.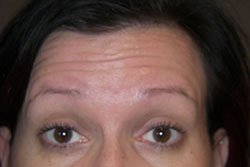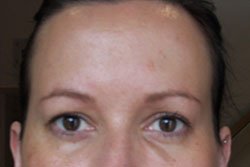 Not all lines may be removed, deep set wrinkles that have been present for many years will not completely disappear. The elasticity and quality of your skin will also determine the achievable result.
Anti wrinkle treatment will reduce the appearance of existing dynamic lines however and if you do not currently have visible marks the therapy will also delay the appearance of these. Many people are now opting to use this method as a preventative care of their skin. Remember though that a good skin care regime is also essential to prevent photo-ageing (sunscreen and antioxidant).
This therapy is non permanent and has no known long term side effects.
The benefits generally last four-six months. Re-treatment is then required.
Speak to our team: 0121 705 2705
Book Your Treatment Now