AlumierMD
AlumierMD is a medical grade skincare brand, combining the perfect mixture of science-based, high-performing ingredients with quality, sustainable recyclable packaging.
The brand doesn't test products on animals, the formulations are reef safe and their ingredients are sustainably sourced.
Artificial fragrances, parabens, artificial dyes, sulphates, phthalates and chemical sunscreen filters have all been rejected by AlumierMD, making it one of the 'cleanest' skincare brands on the market.
Whether you have specific skincare concerns like acne, rosacea, ageing or pigmentation, or you just want an overall glowing complexion, you can benefit from using the AlumierMD products. Both men and women across a wide range of ages have seen amazing results, using medical grade products that start from as little as £29.50.
As AlumierMD products contain highly active, medical grade ingredients, you can't purchase them from the high-street to ensure you're using products that are suitable for your skin type and concerns.
True medical-grade products are physician dispensed. This means that these products are sold only by medical professionals in a clinical setting who oversees product recommendations.
This is not to be confused with a brand that claims to have been developed by a physician or endorsed by physicians – that alone does not in any way make a product medical grade.
This means that they are sold only by professionals who really, truly understand what the products are doing for your skin ensuring long-lasting results.
By definition, medical grade skincare if formulated with clinically validated percentages of active ingredients which are well documented by scientific studies to have a positive impact on your skin.
A critical component, which differentiates medical grade from over the counter (OTC) products, is the ingredients. This includes the purity, concentration, selective blend of actives as well as elements like pH. OTC products are designed for the masses. They contain lower concentrations and buffers to prevent potentially irritating the skin and are usually not effective at treating certain skin conditions. Medical-grade ingredients are potent, pure and efficacious with the highest concentrations of active ingredients. This is done with a purpose – to treat very specific skin conditions or concerns, under strict professional direction.






Chemical Peels
A chemical peel is a treatment used to improve skin texture and tone. An acid is applied to the skin to lower the PH, which loosens the connections between dead skin cells, including deep exfoliation and stimulating new cell growth. This process causes superficial layers of dead skin to peel off, revealing a smoother and more radiant complexion. Chemical peels can also thicken the epidermis, increase dermal volume, stimulate collagen, reduce pore size appearance, improve acne-prone skin and decrease fine lines and wrinkles.
Chemical Peel Treatment Expectations
Beautiful skin doesn't happen overnight, and treatments take time to show results. A single chemical peel can provide the immediate effect of bright and radiant skin; however, more significant results in treating textural issues, fine lines and inflamed acne could take longer.
AlumierMDs Chemical Peel Philosophy
When peels are performed regularly, the skin gets used to this process and begins to rejuvenate itself like younger skin. To be sure the body doesn't react to this exfoliation as it would to trauma, which can lead to pigment changes; exfoliation must be introduced gradually giving the skin time to adjust.
AlumierMD Chemical Peels
30-45 minutes £95-110
AlumierMD offers light to medium depth peels and are known for their excellent results and safety profile. With a variety of peels, each with a unique complex of ingredients to target your specific skin concerns whether it be aging, pigmentation or acne.
The Glow Peel
(Dry, Normal, Oily, Dehydrated, Acne, Hyperpigmentation & Ageing)
The Glow Peel combines lactic acid, salicylic acid and resorcinol, creating a multipurpose resurfacing solution effective in minimizing the appearance of fine lines, wrinkles and hyperpigmentation issues like age spots, discolouration and uneven skintone. This formula exfoliates dead skin cells and stimulates cell renewal. To suit individual needs, the Glow Peel can be customized by strength by numbers of layers. *
The Radiant 20/10
(Acne, hyperpigmentation, uneven skin tone, congestion, open pores & oiliness)
With lactic and salicylic acid, the radiant 20/10 resurfacing peel contains a powerful combination of them both which improves skin tone and texture by exfoliating dead skin cells and speeding cell turnover. The multipurpose resurfacing peel reduces acne pimples and minimizes the appearance of fine lines and wrinkles, large pores, hyperpigmentation and sun damage. *
The Radiant 30
(Hyperpigmentation, Uneven Skin tone, dull skin, line & wrinkles)
Radiant 30 is an alpha hydroxy acid resurfacing peel containing lactic acid to exfoliate dead skin cells. Boost cell turnover and stimulate collagen, improving skin texture and tone. This multifunctional peel targets multiple skin conditions, including fine lines and wrinkles, discoloration, sun damage and large pores. *
* Glow and Radiant peels include a complementary homecare kit to use post peel for 5-7 days (RRP £20), to ensure optimal healing and maximum effects.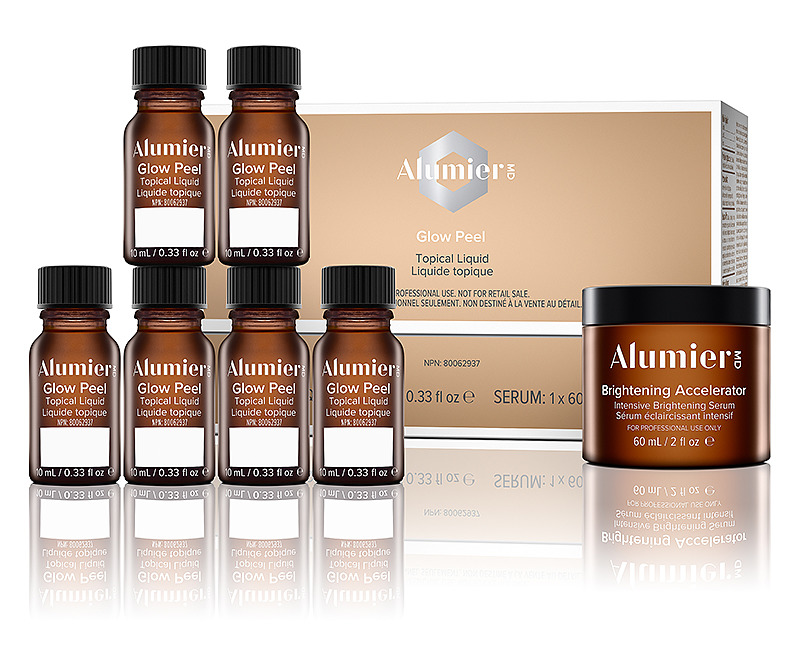 Consultation
Sharon offers a free consultation prior to treatment to chat about your concerns, assess your needs and answer any questions you may have. Please contact our reception team on 0121 705 2705 or email reception@smileconcepts.co.uk